FitfitHealth Smart Standing Desk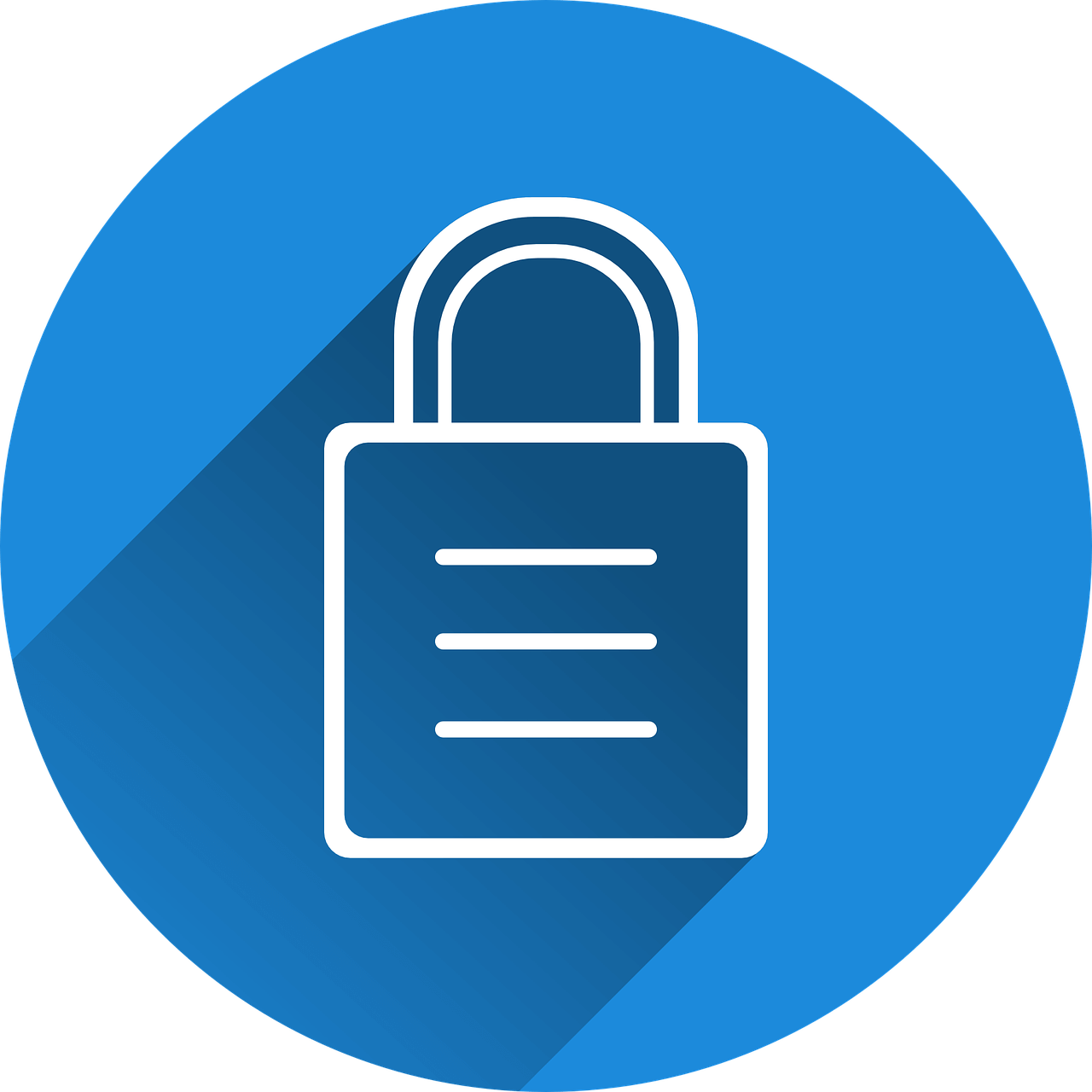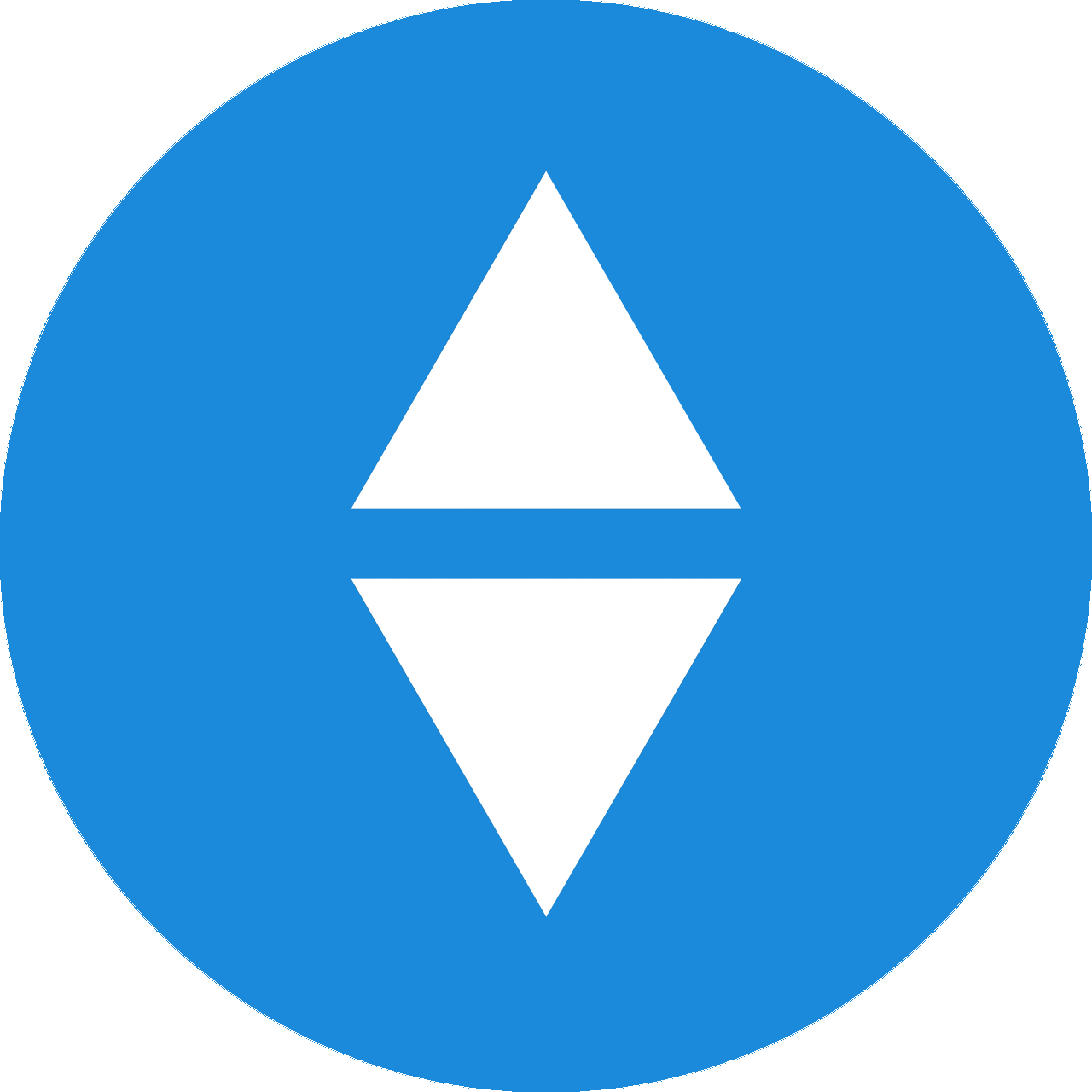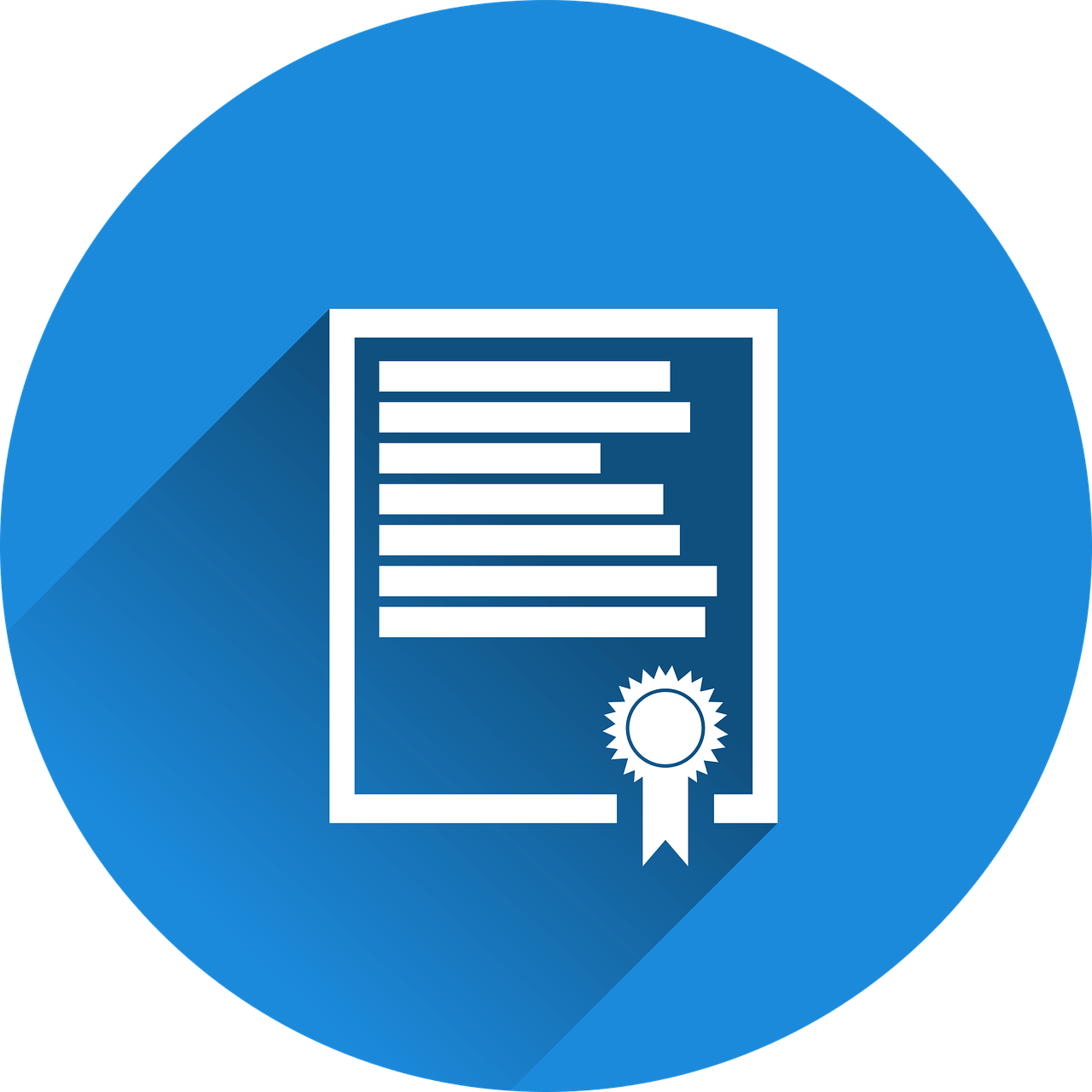 Stress-tesed 10,000 times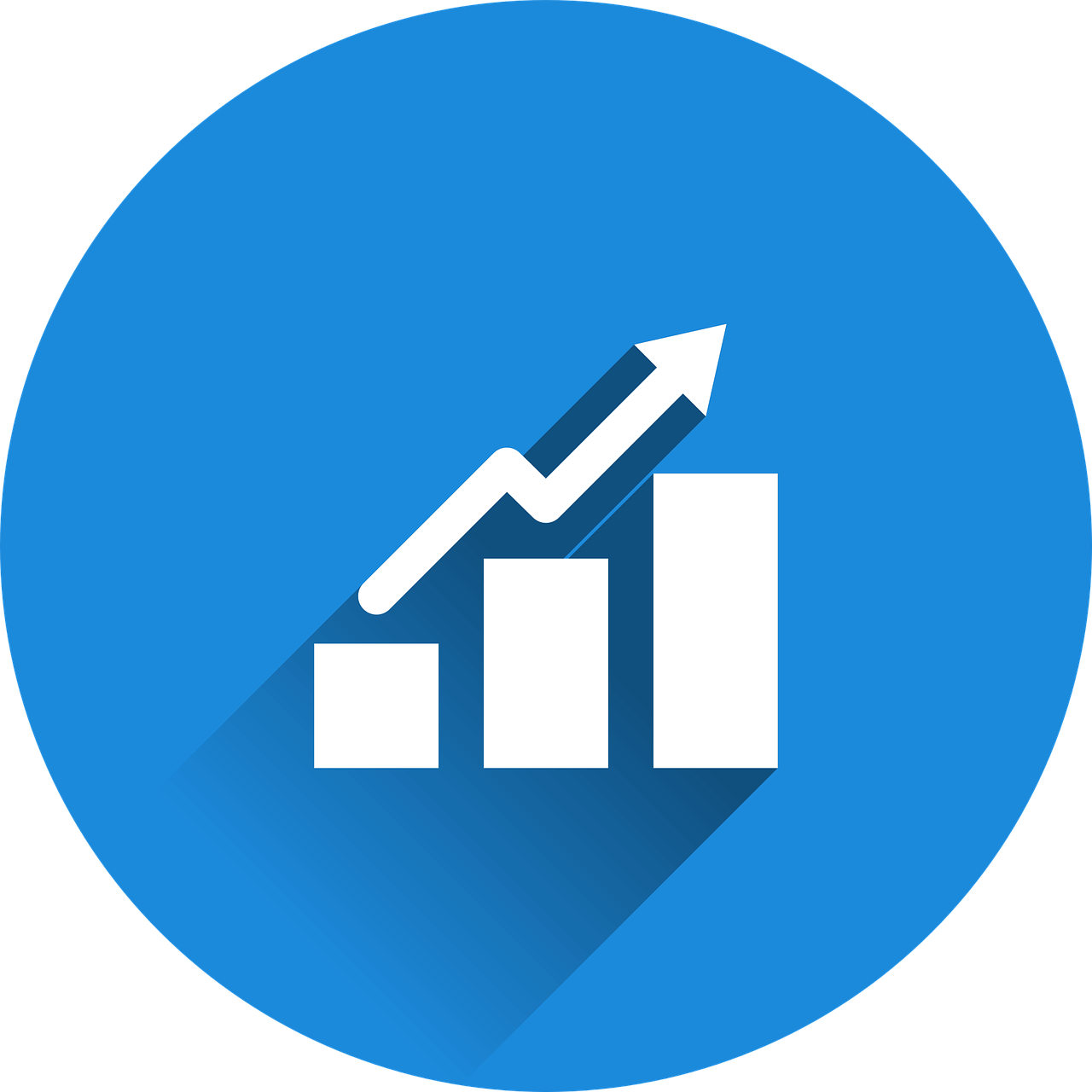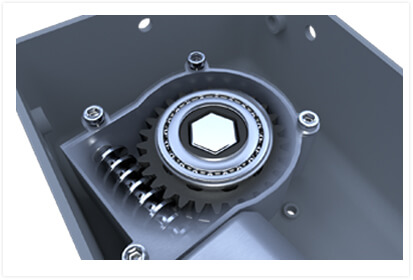 Motors are the most important components of an electric standing desk. Our premium, high quality motors are certified by the world's leading certification body - Underwriters Laboratories. Our motor supplier supplies to leading companies like BMW.
There are 2 types of electric standing desks, single motor standing desks and dual motor standing desks. Dual motor electric standing desks are much more stable, reliable, and long-lasting than single motor electric standing desks.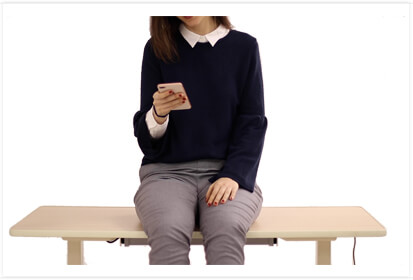 Our desks have a max load of 120Kg, which is more than enough to meet your work needs.
We procure premium steel in the making of the desk legs and use electrophoresis spray-coating techniques to ensure that the spray coating is long-lasting, durable, and environmentally-friendly.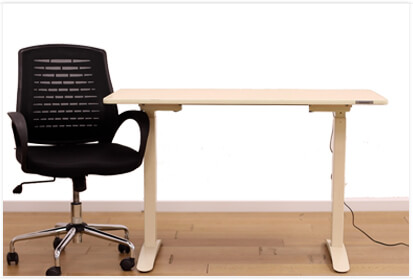 Collision avoidance mechanism
Proprietary anti-collision giro mechanism helps to protect users by stopping desk motion when there is an opposing force detected.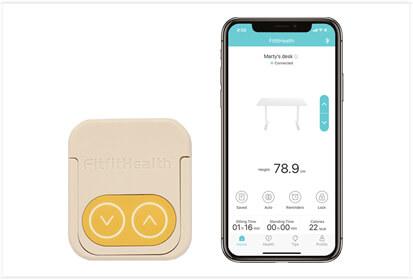 App and button controlled
Users can control the desk with either the FitfitHealth Smart App or with buttons, or with voice (for single legged standing desks).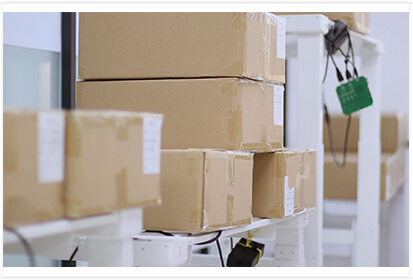 Stress-tested 10,000 times
In order to make sure that we provide the best sit stand experience to you, our desks are weight-tested 10,000 times with weights exceeding the max load of 120Kg.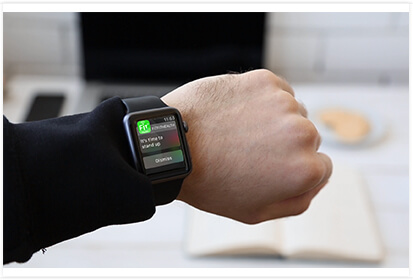 Sit stand reminders on smart watches and smartphones remind users to sit and stand at preset durations when users are busy working.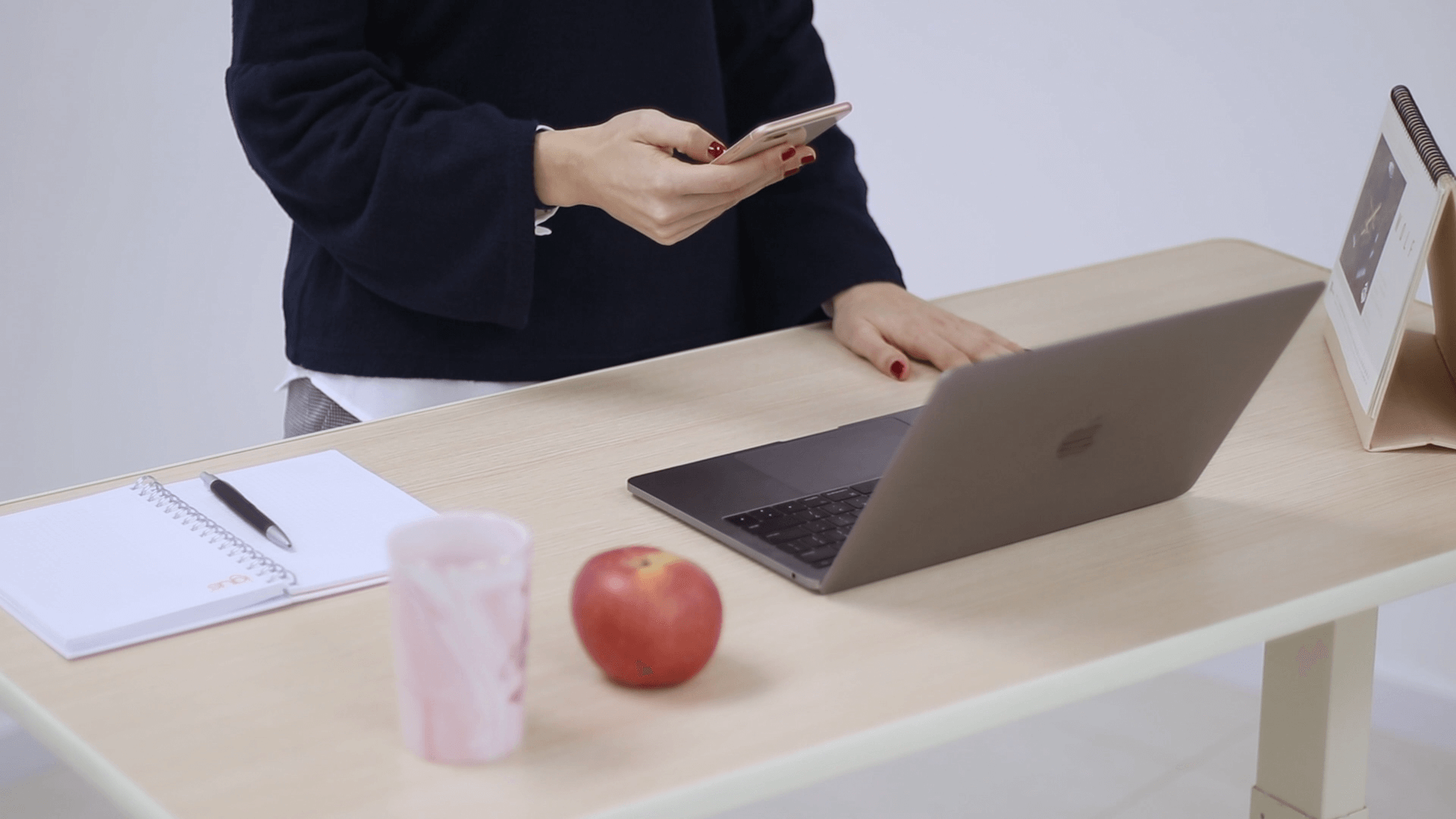 Infinite possibilities
Move up, move down, save any height, name any height, set sit and stand reminders, switch between manual, saved height and auto modes, lock the desk. You can do anything you want with the desk to make it suit your sit and stand needs.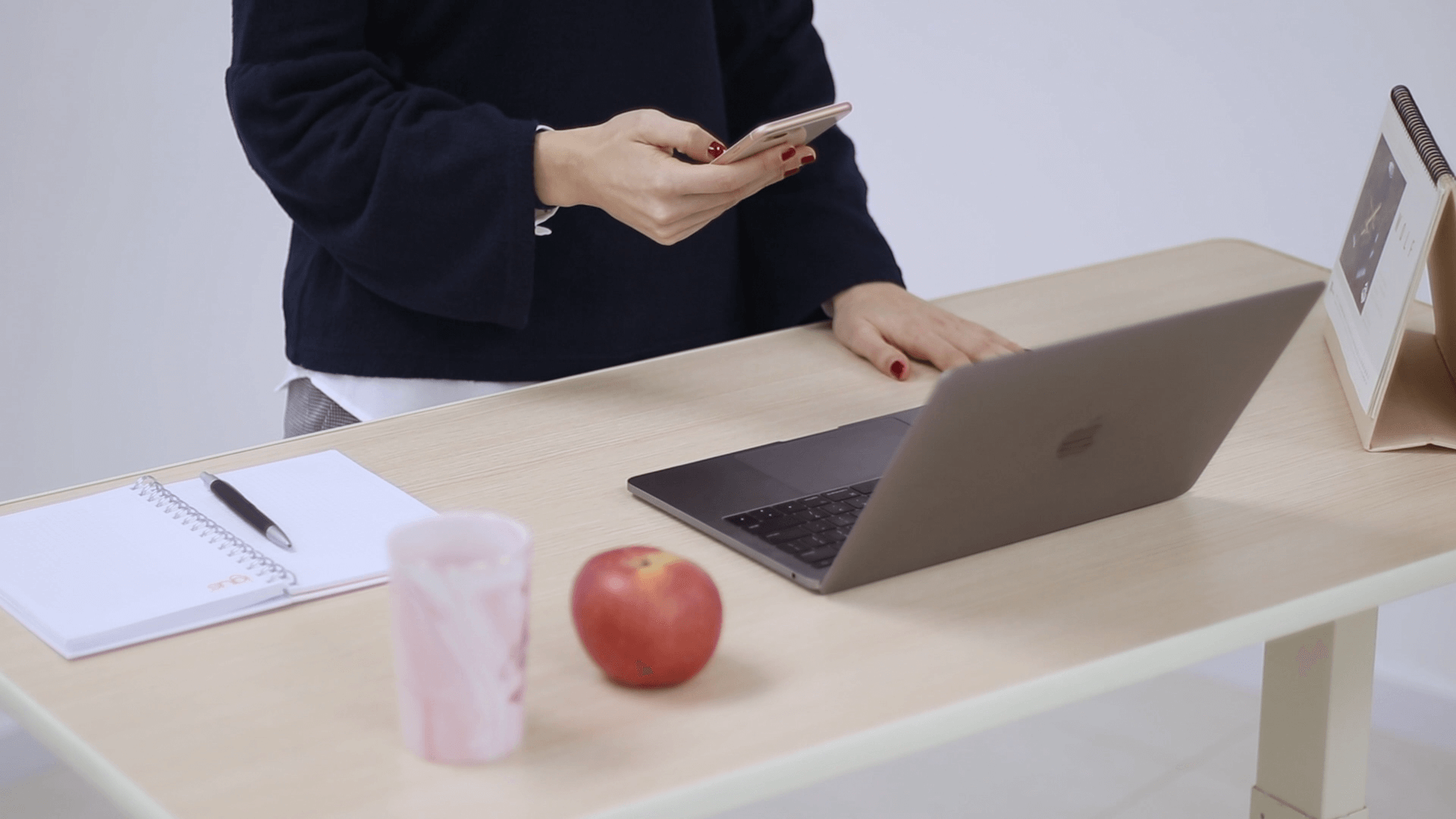 Infinite possibilities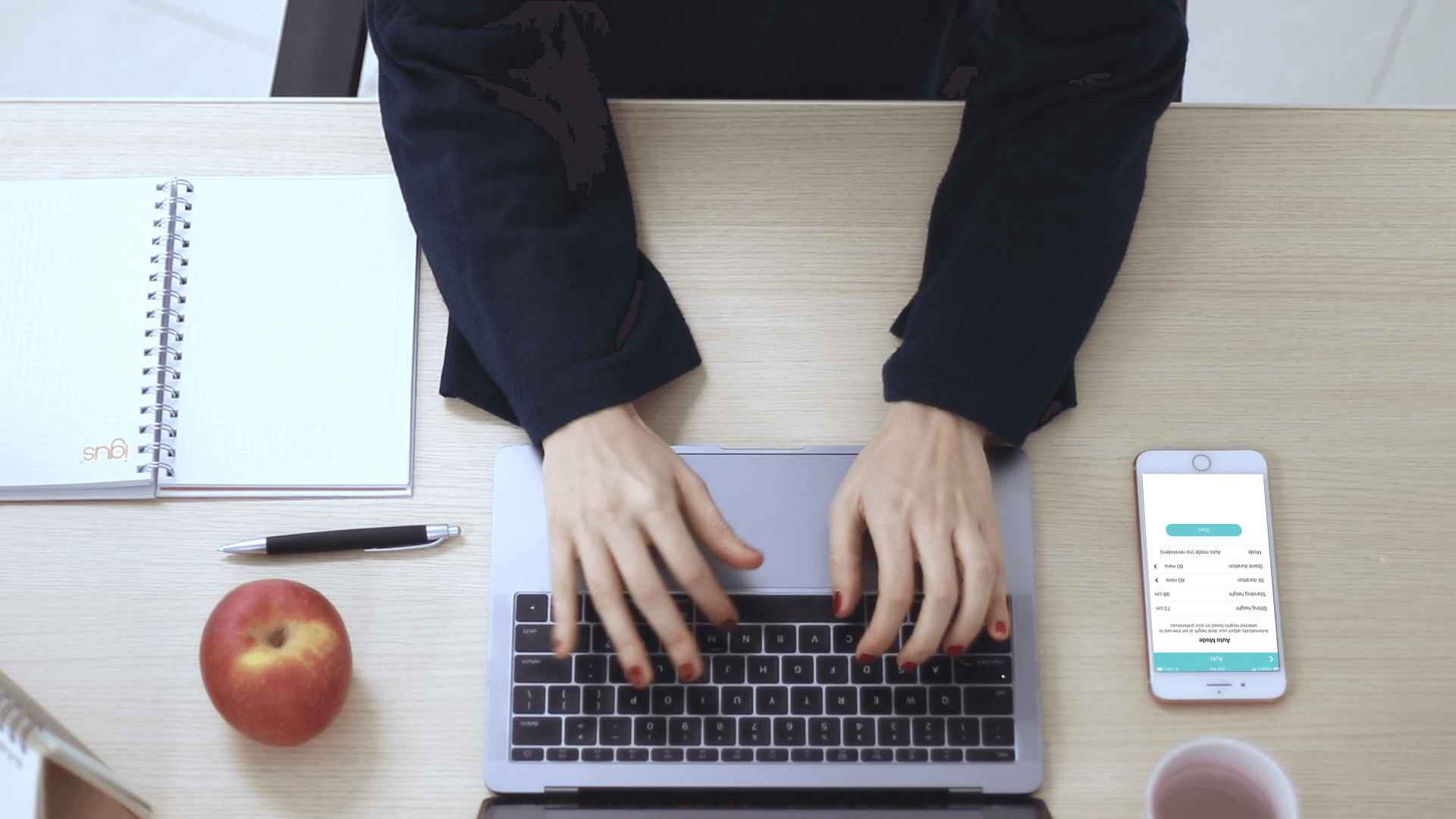 Unleash the full power of standing desks
Worried that your standing desk will turn into a "sitting desk" once you become fully absorbed in work and have no time to switch between sit and stand postures? Worry not! We at FitfitHealth are committed to helping you unleash the full power of the standing desk. With 3 use modes, sit and stand reminders, alerts in notification centers when app is running in the background, alerts on smart watches such as your Apple Watch and sound notifications, we go the extra mile to remind you to switch between sitting and standing. Prolonged sitting and prolonged standing are both not ideal, and we make sure you get the best out of the deal by taking care of your sit and stand routine. Just concentrate on work and leave the rest to us - we'll take care of you while you take care of work.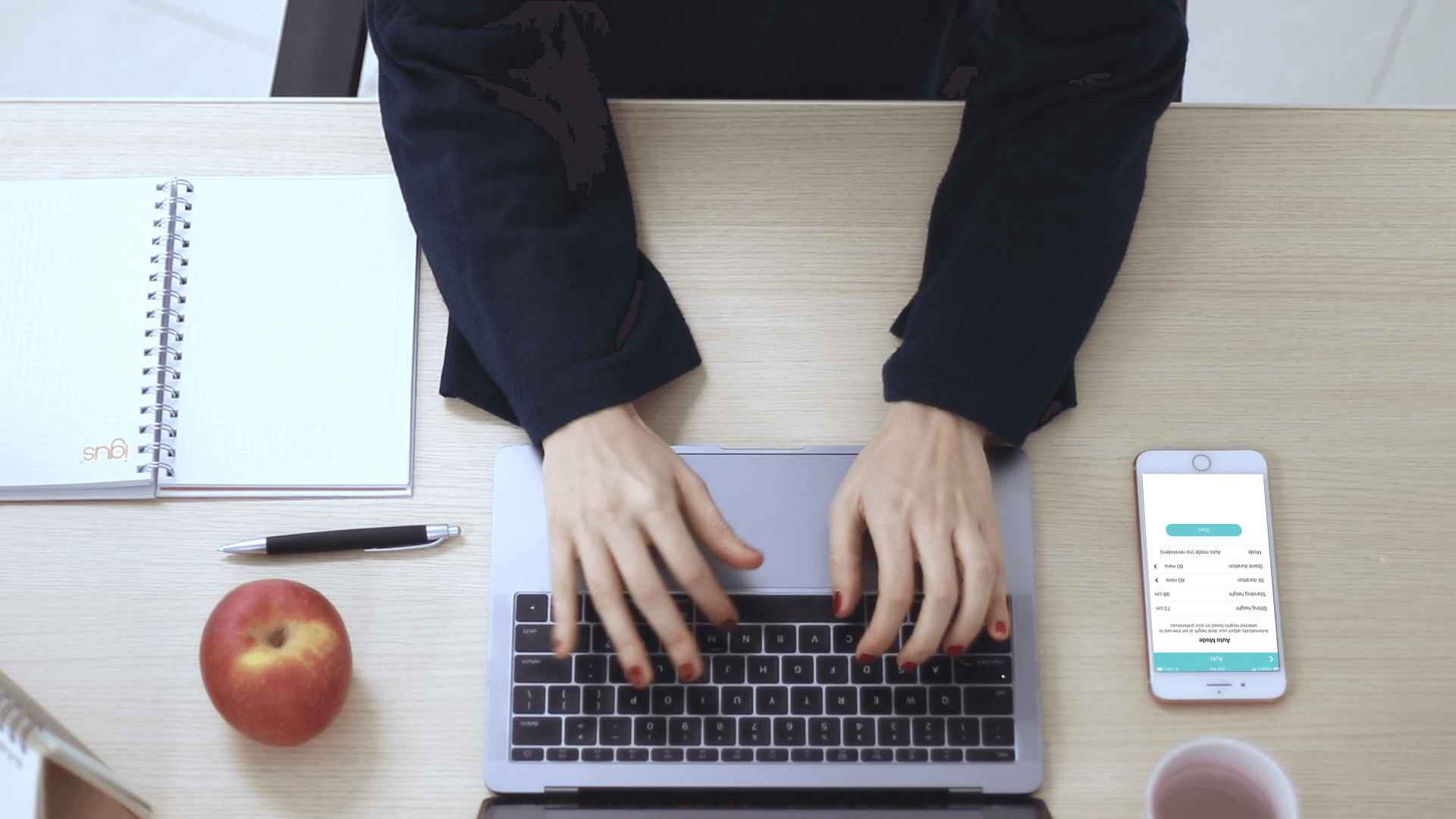 Unleash the full power of standing desks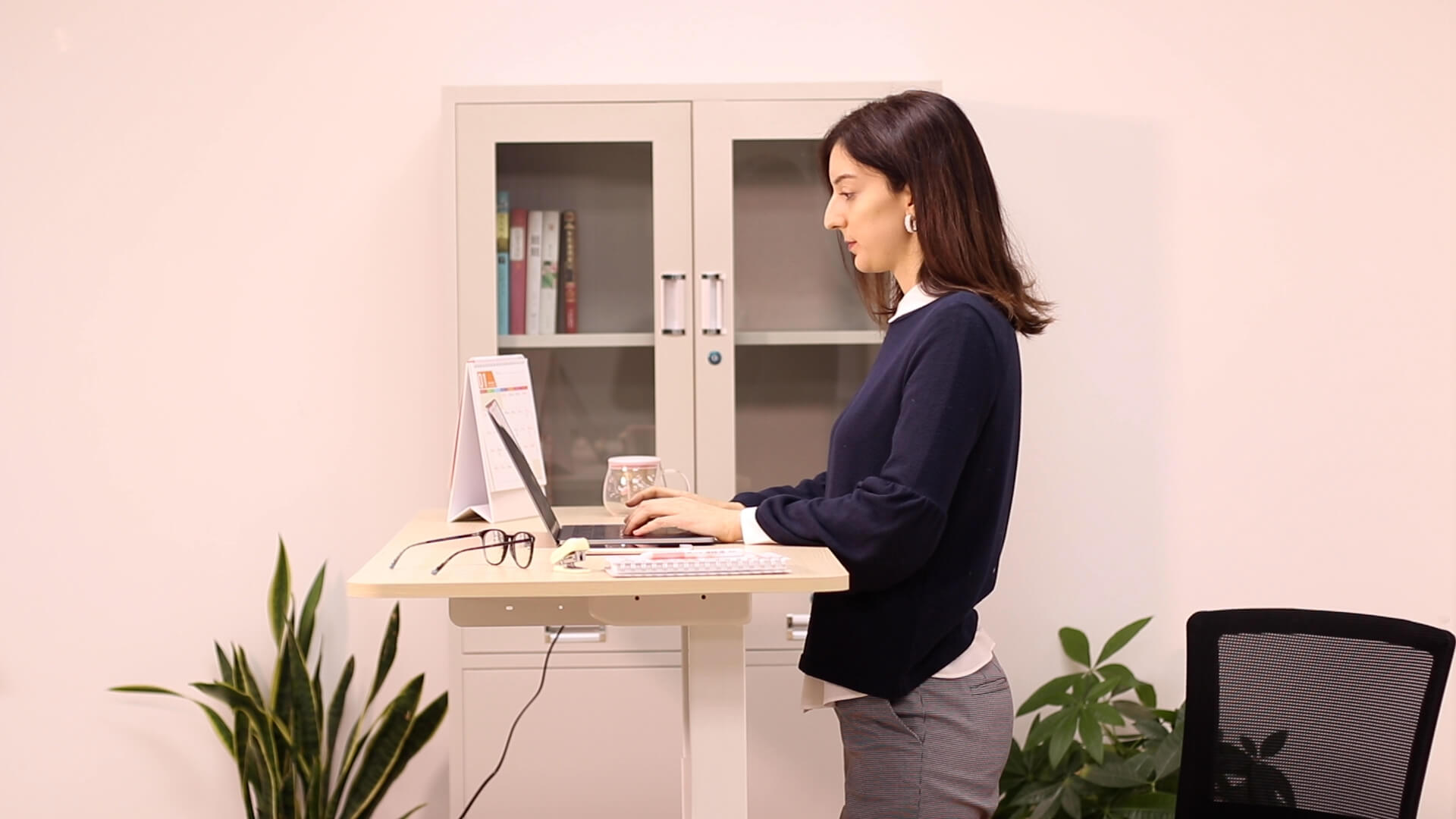 Share the desk with family members
FitfitHealth Smart Standing Desk allows you to share the desk with family members. Just create an account and everyone in the family can share the same desk, each with a fully personalised experience! Have access to your very own personalised saved heights, your own sit and stand reminders, your own auto mode schedules, and view your own sit and stand historical data.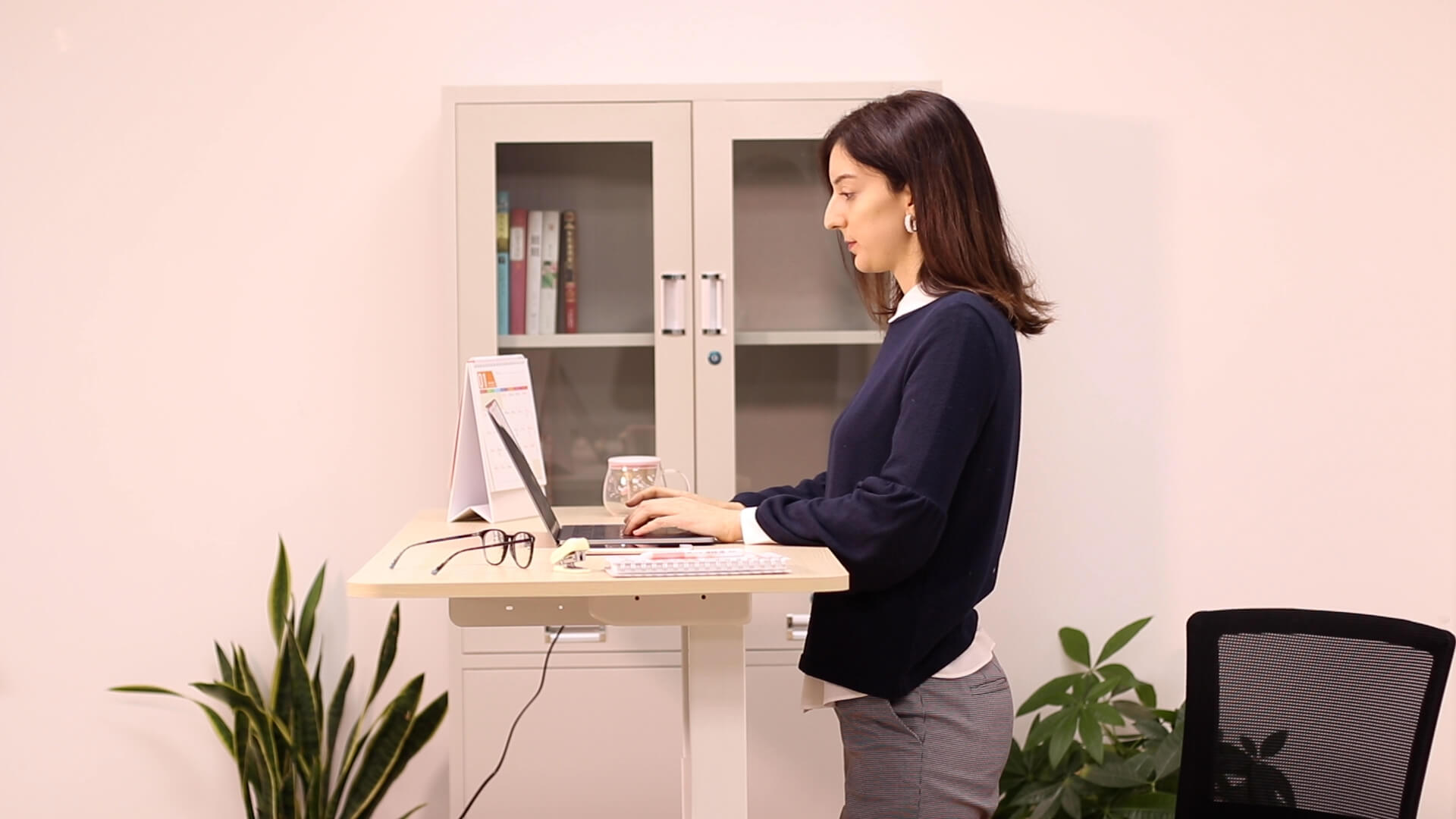 Share the desk with family members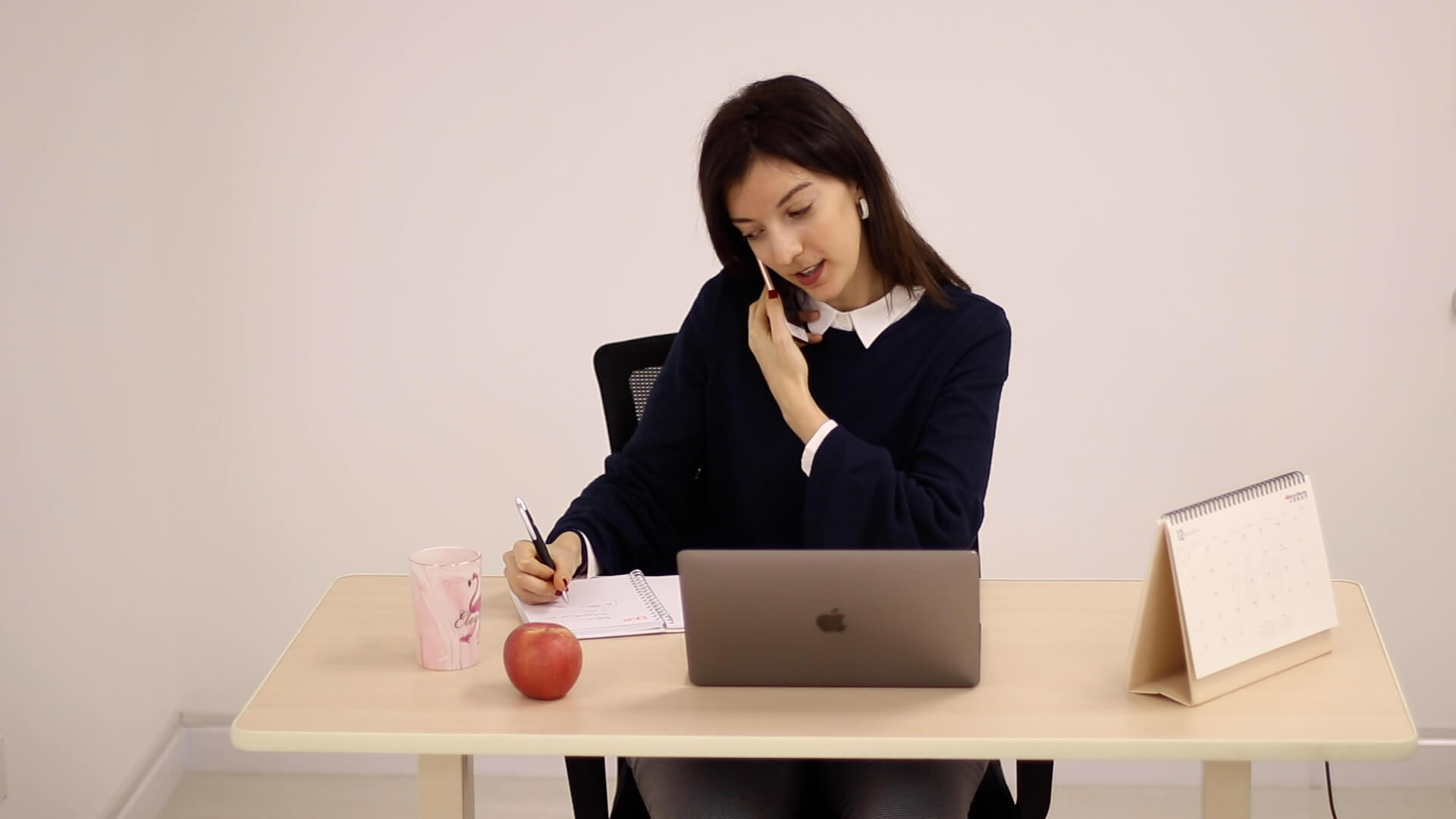 Full visibility over historical data
Management guru Peter Drucker said, "If you can't measure it, you can't change it." With our historical dashboard, you can check how much time you spent sitting and standing on a daily, weekly and monthly basis. That will help you to better assess your sit and stand routine and make adjustments so that you can work better.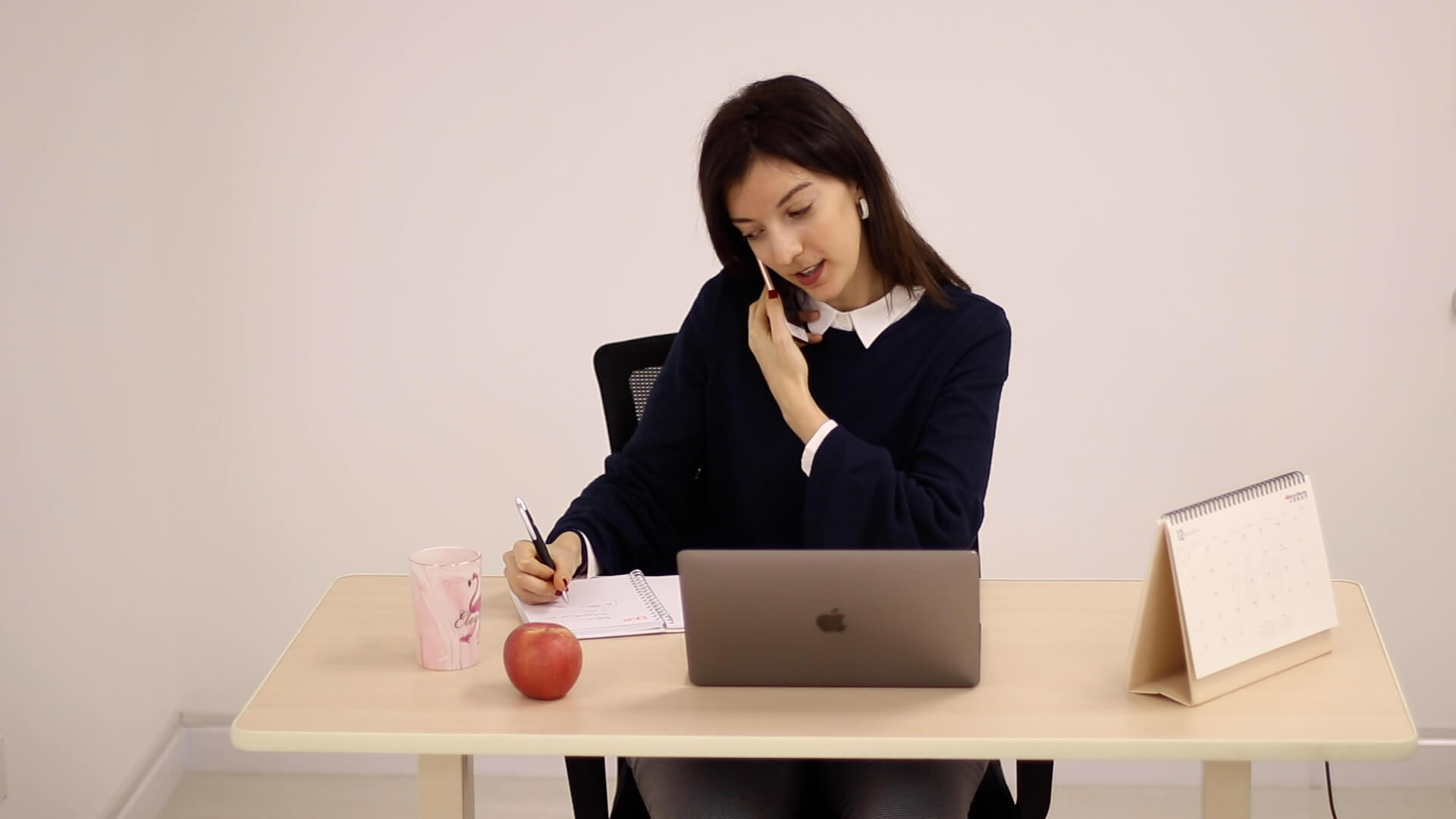 Full visibility over historical data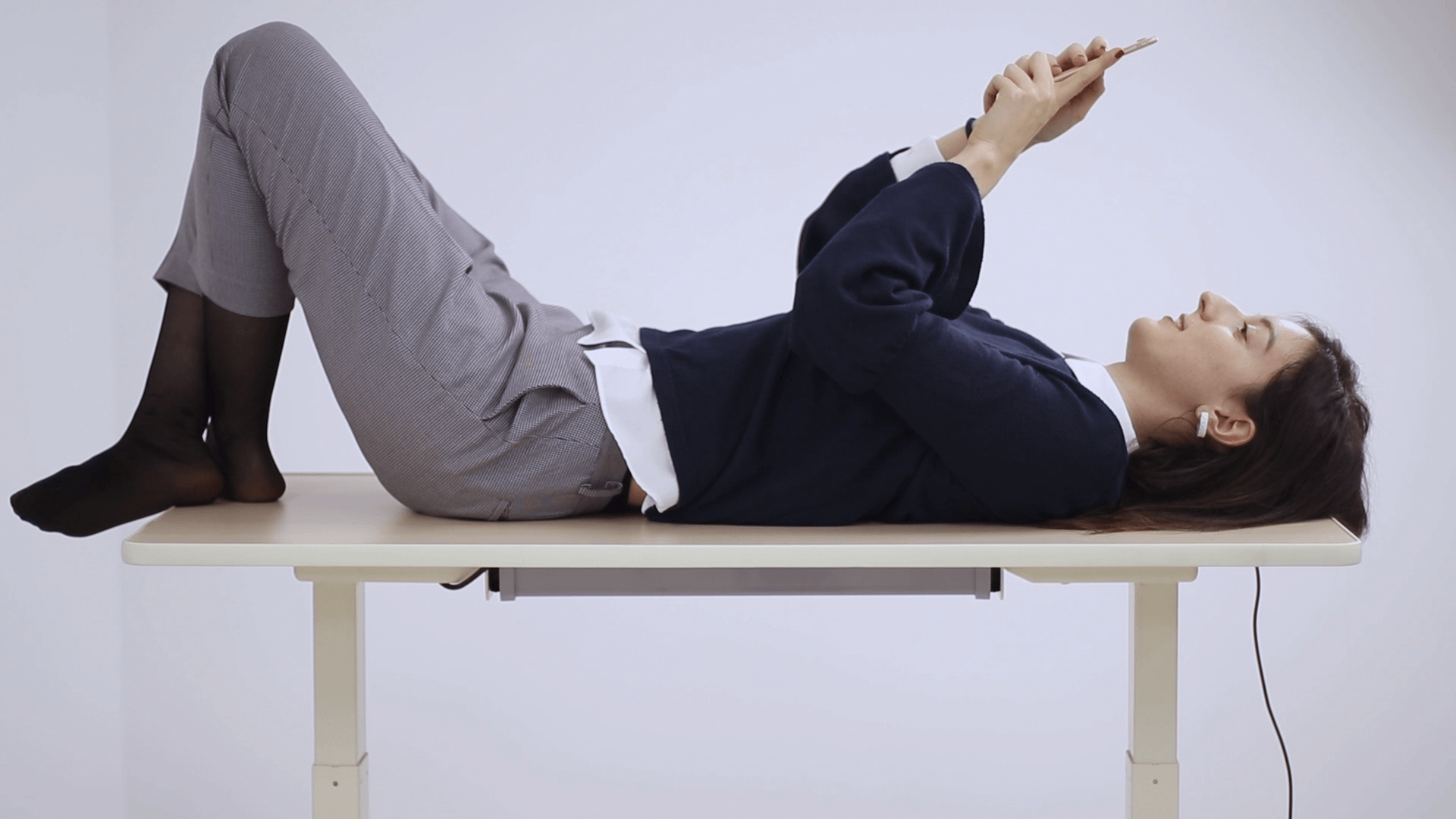 We grow with you​
Unlike all the other desks on the market, our Smart Desk is made with growth in mind. The desk firmware can be updated through your FitfitHealth app when we have a firmware update available. We continuously roll out new features on the FitfitHealth app to make it smarter and better suited to your needs. After you become a FitfitHealth user, you remain a FitfitHealth user for life - we will never stop to push out app updates and firmware updates to serve you better.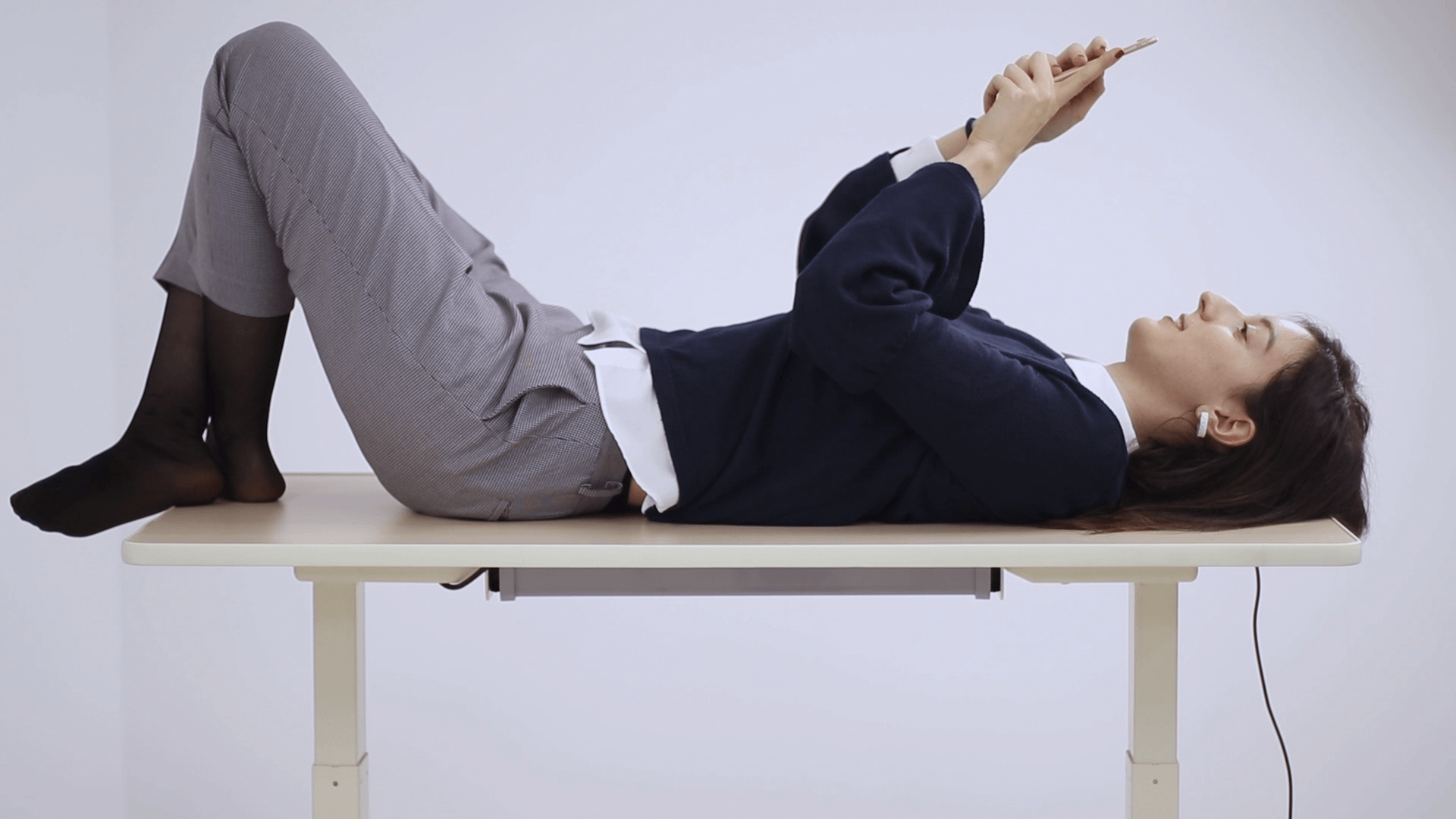 We grow with you​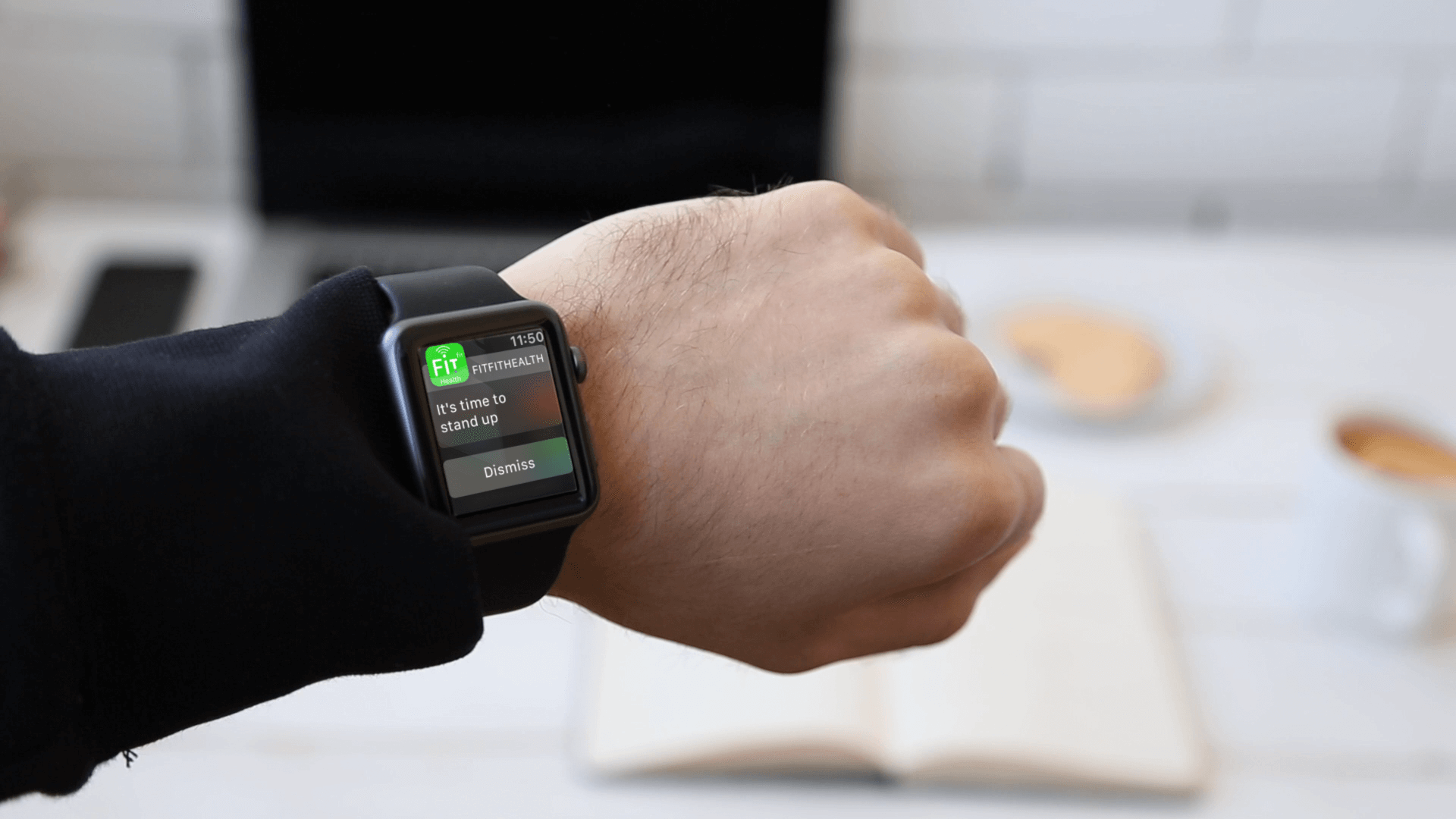 Lifetime app support​
We provide lifetime app support to our FitfitHealth users, as well as continuous app and firmware updates. We understand your needs and we're committed to serving you.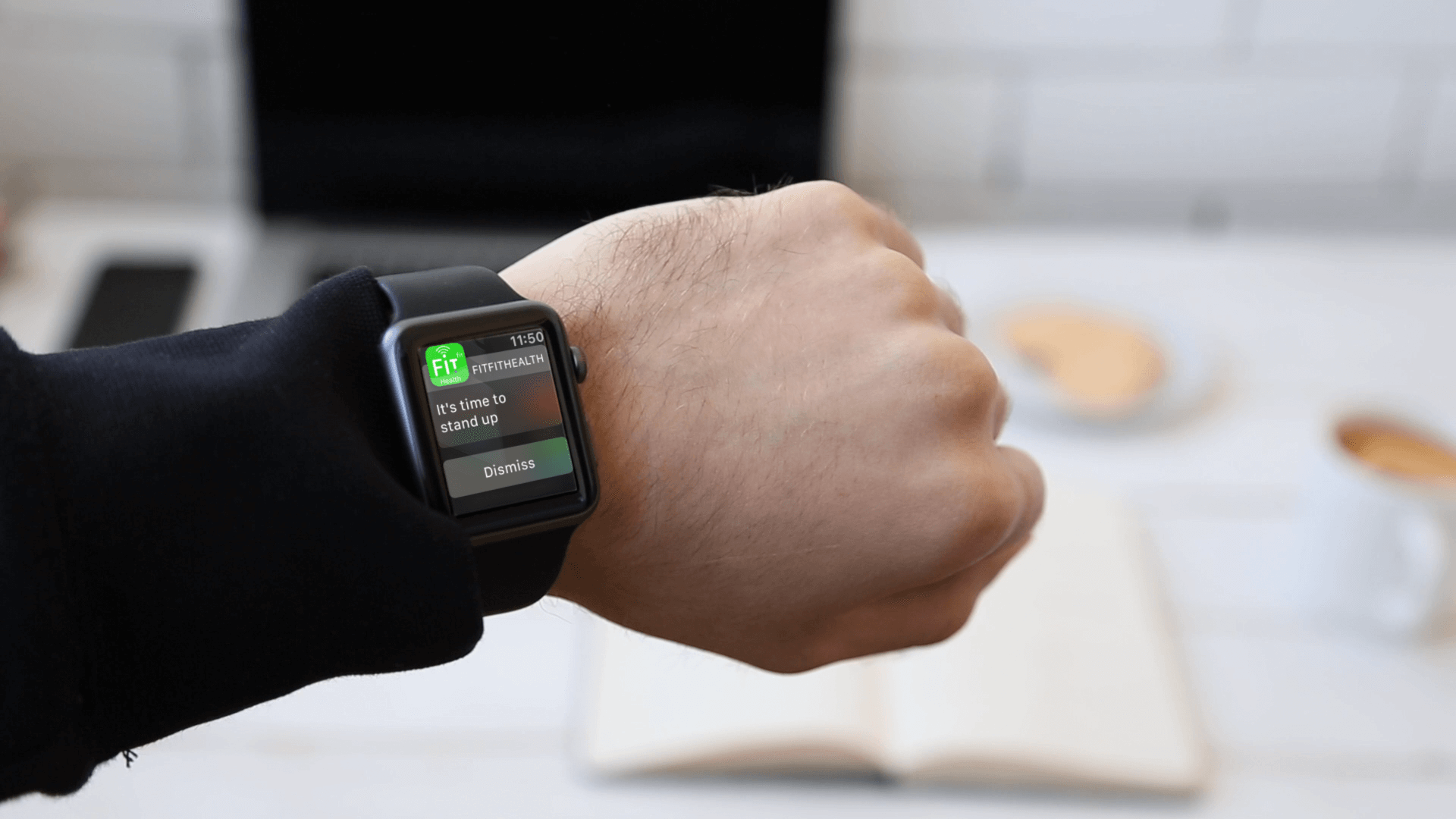 Lifetime app support​
Delivering standing desks since 2015
FitfitHealth was founded in 2015 with the mission of providing unrivalled sit and stand experience to users. 
It took over 4 years of research & development, from mechanical design, industrial design, prototyping, mechanical engineering, UI design, user experience design, firmware development, control unit hardware development, app development, server deployment, test production, weight-testing, stress-testing, QA, and production, to today. 
With over 80 physical prototypes and over 100 app versions developed, and over 10 international patents filed, we are finally ready to share the FitfitHealth Smart Standing Desk with you. We are super excited and can't wait for you to try it!
A very well built product and finishing is of high quality… A good investment if you do not want to be seated for long time.

Local SG seller. Very responsive and good service. Really good sturdy product… Been using it for a week plus and it is really nice.

Very satisfied with this order. Sturdy, and easy to assemble. Good quality and worth the cost. Delivery is fast.

Genuine quality, good product. Have already recommended to others. Very proactive seller, they keep you updated with status of the delivery.
FITFITHEALTH Smart Standing Desk
Premium dual motors

Premium steel legs

Sit stand reminders

Save any height

Data dashboard

Smart app

Button control

7 year warranty

Lifetime app support
Get on Lazada
Enter your email to receive our 27-page guide to becoming happier, healthier, and more productive at work